Always Win with Oneworld!
UN UNIVERS DE PRIVILÈGES

The Ultimate Multiple Brands Customer Loyalty Programme in Mauritius.

Collect and Redeem points with Multiple Brands.

Receive personalized offers on what really matters to you.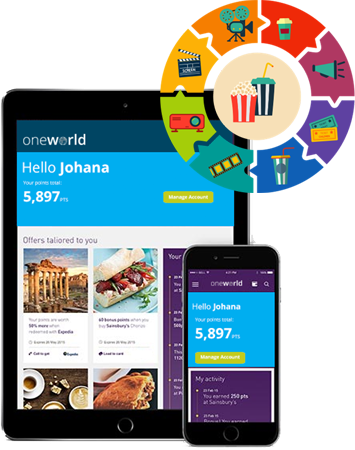 What to Expect?
A tremendous gateway to more points and ways to redeem them across a wide range of partners.

MULTIPLE
BRANDS
Collect and Redeem points with multiple brands.

PAY WITH POINTS
AND TOP UP WITH CASH
Pay your purchases Fully or Partly with points.
NO MORE
PHYSICAL CARD
Just show your digital card in store.

OFFERS
ON THE GO!
Obtain your voucher codes instantly.
Ready to Register?
Apply in few clicks.